As every year, the SERAP Group sales teams will be delighted to welcome you at their stand during SPACE. They will be presenting the entire range of milk cooling products, including Opticool, the innovation enabling users to make up to 70% in energy savings.
Come and see us from 13 to 15 September, at stand A20 in Hall 11 We will also be at the Espace pour Demain platform on future developments (Hall 4), whose theme is "Livestock farming and climate: reducing the impact".
Discover the SERAP product range at SPACE.
Always looking out for professionals in the dairy sector, our commercial and technical teams will present our comprehensive range of milk coolers, energy saving solutions like our ECOTEMP heat recovery unit, our milk can cooler and our solar equipment.
The Opticool cooling solution, a SERAP Group innovation launched at SPACE 2021, will be an essential part of the proceedings. With today's ever-higher electricity prices, Opticool enables breeders to adopt a sustainable and economical approach. Our teams will be delighted to present its concept and operation, and the potential savings it represents.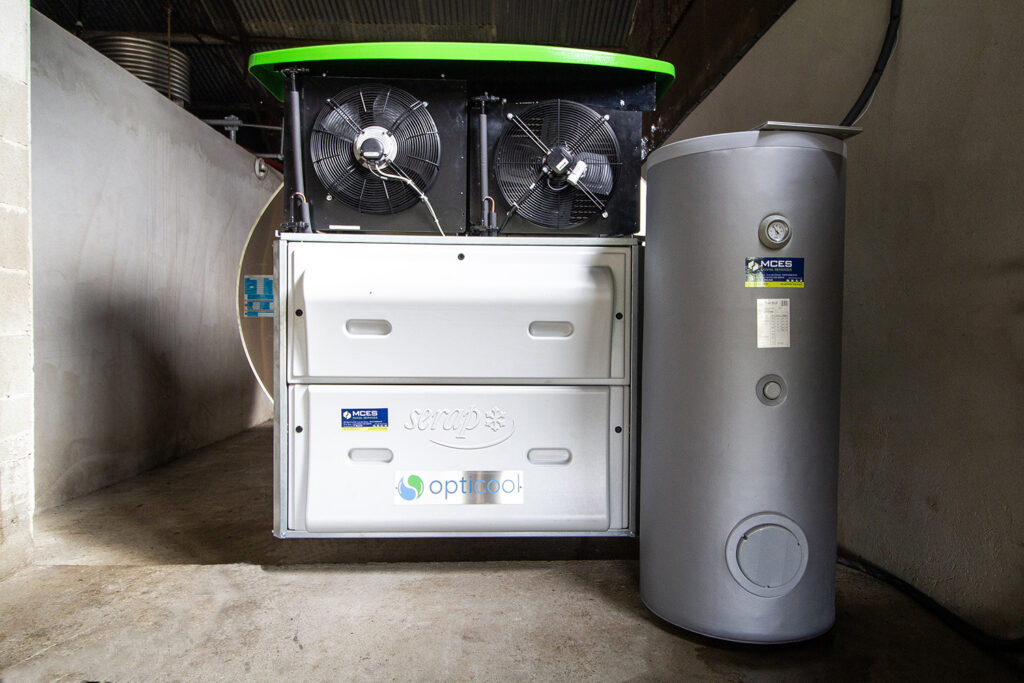 This year, SPACE will also mark the launch of our MyRAINBOW mobile app. This new tool enables you to remotely monitor the operation of your milk cooler in real time, and programme alerts so that rapid action can be taken if necessary. With MYRAINBOW, farmers gain peace of mind and can be sure of maintaining the quality of their milk.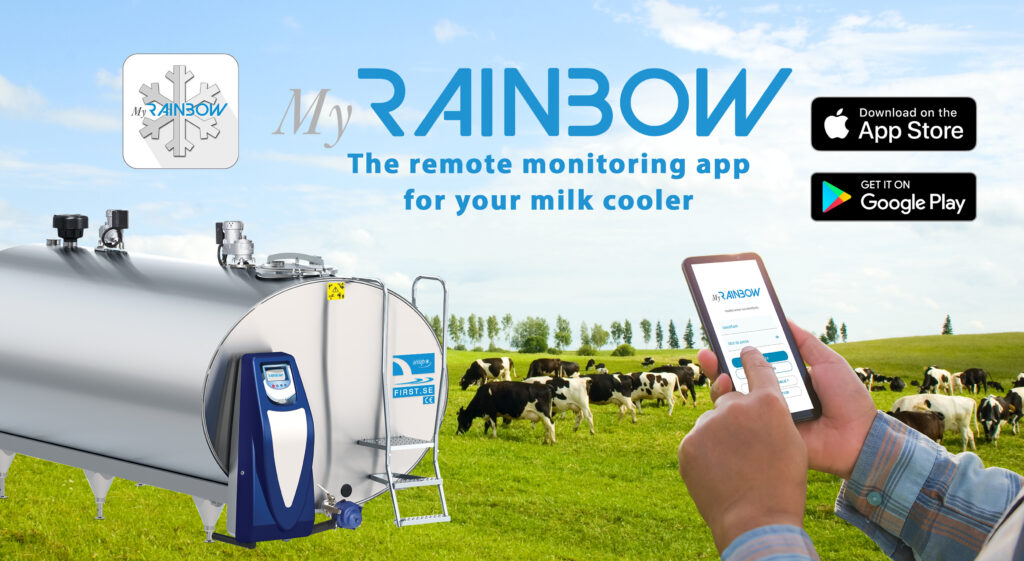 Promoting energy-saving solutions for professionals in the dairy sector
A key section at SPACE, the Espace pour Demain is focusing this year on "Livestock farming and climate: reducing the impact". Our Opticool refrigeration unit, with its heat recovery tank and pre-cooler, will be exhibited among a range of innovative and practical technical solutions designed to reduce the carbon footprint of dairy farms.
Also present in this section, SERAP Group Research and Development Director Stéphane Bineau will explain how Opticool can reduce a carbon footprint by 50% compared with a standard cooler, while preserving the quality of the milk and reducing the milking unit's power consumption.
To raise visitors' awareness of water conservation, an educational milk cooler will illustrate the progress SERAP has achieved in reducing the amount of water used to wash milk tanks.
Practical information
Make a date for SPACE at the exhibition centre in Rennes: Tuesday 13 to Thursday 15 September, 9 am to 6 pm (8 pm on Thursday).
Our stand will be in position A20 in Hall 11. The whole team will be delighted to welcome you there.
Meanwhile, the Espace pour Demain platform will be located in Hall 4.
We look forward to seeing you all at our stand! Unable to make the event? Come and see us at the Sommet de l'Élevage from 4 to 7 October in Clermont-Ferrand, or at Eurotier in Germany from 15 to 18 November.