Opticool : Cool. Save. Preserve.
Optimise your farm's energy consumption with Opticool
Read what dairy farmers have to say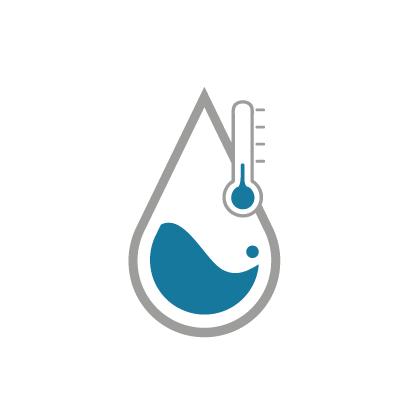 Cool your milk efficiently
Cool your milk efficiently
Opticool is the new SERAP Group milk cooler tailored to today's dairy farms, whether they use a robotic or a conventional milking system.
With a completely new design, Opticool is the only refrigeration unit that combines variable power equipment, an auto-adaptative regulation for cold production and heat recovery along with a low-impact refrigerant.
Technologies that ensure optimised cooling while preserving the quality of your milk!
Its brand-new weather-proof cowl means that Opticool can be installed directly outside.
Available on new milk cooling tanks or retrofitted onto your current tank (any brand, any model), Opticool is easy to set up on your farm and will be installed by a SERAP partner.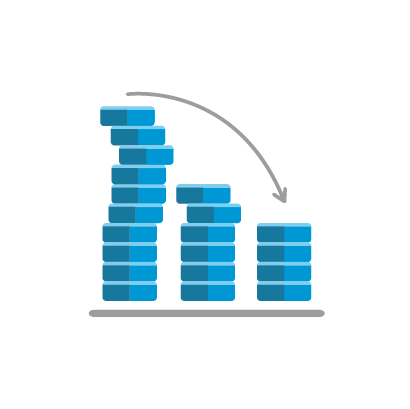 Save on energy consumption
Save on energy consumption
In a dairy farm, about 70% of energy is consumed by the milking unit. Opticool enables a drastic reduction in electricity consumption as regards cooling milk and producing hot water.
This unique, patented innovation is designed for farmers looking for performance, and guarantees a significant return on investment through lower energy consumption and controlled operating costs.
Preserve the environment without compromising the quality of your milk
Preserve the environment without compromising the quality of your milk
Developed specifically to reduce energy consumption on dairy farms, Opticool has been designed using a low-GWP (Global Warming Potential) refrigerant.
By reducing peak hour consumption and greenhouse gas emissions, this technology ensures that farmers seeking to reduce their carbon footprint can effectively improve the energy performance of their farms.
A unique cooling solution that meets the current challenges involving energy and environmental transition!
Discover the SERAP Group's latest cooling innovation
with highly effective environmental and economic performance in a video on Opticool
Energy consumption reduced by up to 40% compared with equivalent standard models, and by up to 70% with the addition of a pre-cooler.
50% savings on water heating through heat recovery. Thanks to these performances, and in favourable conditions, Opticool can totally offset its own electricity consumption.
A TEWI index (Total Equivalent Warming Impact: carbon impact throughout the life of the equipment) reduced by over 50% compared with tanks generally in use today.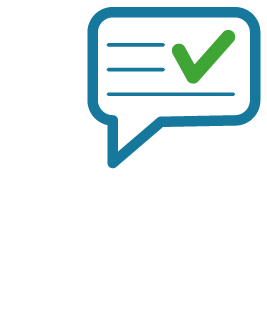 Potential subsidy programs may exist to support this type of investment. Check with your regional or national authorities and institutions.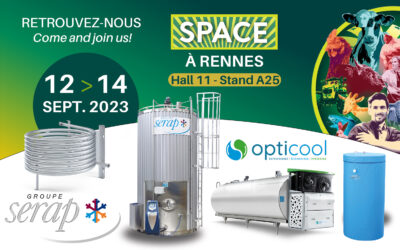 The SERAP Group will be taking part in the 36th edition of SPACE in Rennes, the international...
read more
Tell us about your interest in Opticool